We are delivering all over INDIA as we are covered under essential services. Thank you.
Kesar Orangeade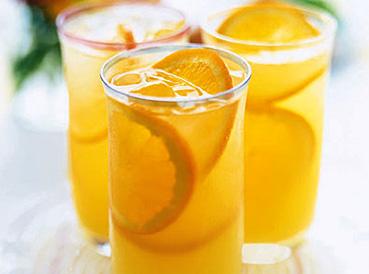 Ingredients
3/4 cup water
3/4 cup sugar
1/4 teaspoon saffron threads
6 cups fresh orange juice, strained (from about 14 oranges)
Method
Bring water and sugar to a boil in a small saucepan, stirring until sugar dissolves.
Remove from heat, and add saffron. Cover, and let cool.
Combine orange juice and saffron syrup in a pitcher.
Divide orangeade among ice-filled glasses.
Chef Tips
Enjoy the nutritious drink any time of the day.