We are delivering all over INDIA as we are covered under essential services. Thank you.
How to Make Kashmiri Green Tea (Kehwa)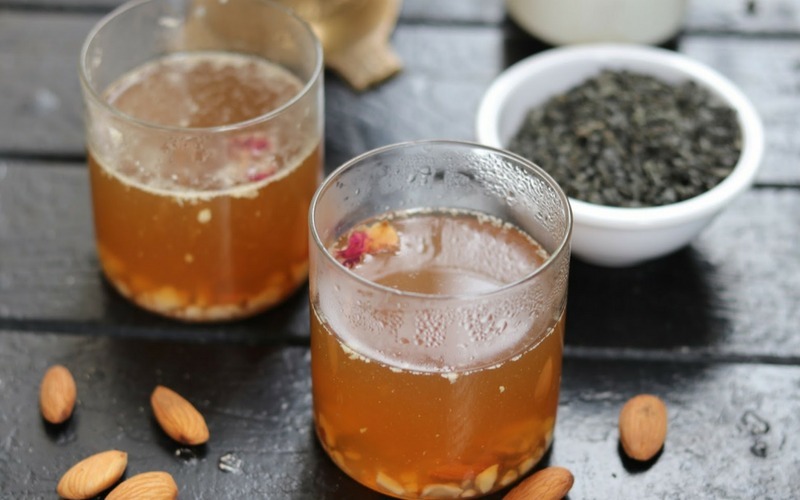 Ingredients
• Kashmiri Tea (Kehwa) or Kashmiri Green tea- 2 pinches
• Saffron Strands (Kesar)- 2 pinches
• Green Cardamom (Chhoti elaichi) - 2 (coarsely crushed)
• Almonds or Badam- 8 (coarsely crushed)
• Cinnamon (Dalchini)- 1 stick
• Sugar- 2 tablespoons
Method
• Boil 4 cups of water along with cinnamon, cardamom, Kesar (Saffron) and Kashmiri Tea (Kehwa) leaves
• Leave to boil and infuse for 8-10 minutes
• In 4 cups add the small quantity of coarsely crushed almonds. Strain the boiling infusion into each cup.
• Serve hot and enjoy the heavenly tea.
Buy Primary Ingredients
Buy Kashmiri Green Tea Online
Buy Saffron Online
Chef Tips
Best to be served with bakery biscuits.

Nutrition Notes
Kashmiri Tea (Kehwa) is a fat burner and digestive drink that improves concentration and fights stress.