We are delivering all over INDIA as we are covered under essential services. Thank you.
Prunes Mango Smoothie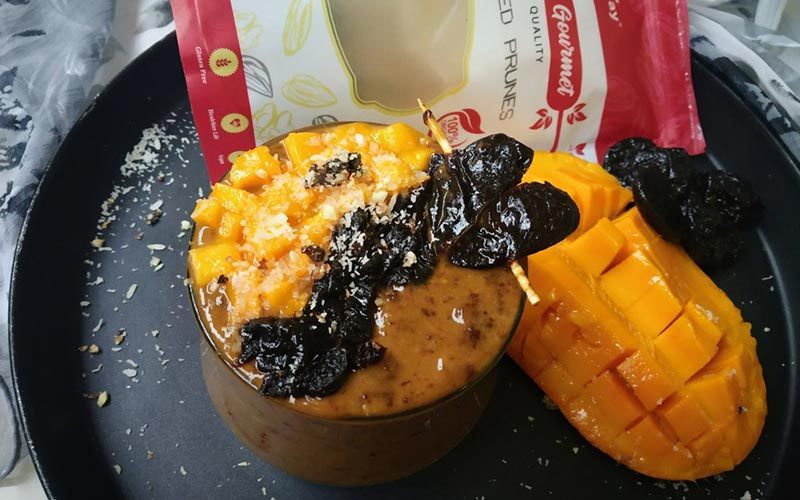 Ingredients
15 deseed Puremart prunes
1 cup coconut milk, chilled
1 cup mangoes, chopped
5-8 Puremart dates
Method
Blend all the ingredients together into a fine, smooth drink..
Garnish with chopped mangoes, prunes and desiccated coconut.
Buy Primary Ingredients
Buy Dried Pitted Prunes, Sun Dried Online
Nutrition Notes
You can add some ice cubes into a glass before topping it with the smoothie.