Make this Diwali a Healthy Diwali with Celebration Gift Boxes
Make this Diwali a Healthy Diwali with Celebration Gift Boxes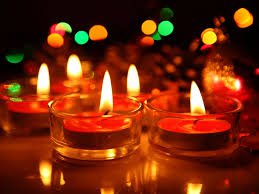 Deepawali or Diwali, a festival of lights, brightness, love, togetherness and celebration.
All of us have our childhood memories of bursting crackers with family and friends , eating sweets , wearing lovely clothes close to our heart.
The preparations for Deepawali starts weeks in advance.
It starts with cleaning of the house, painting the walls, purchase of new household things be it curtains, bed-sheets, table covers, crockery, new dresses for all of us, Beautiful electric lights, candles, Diya, Rangoli colors and the list goes on.
The second part of the preparation would be like few days before the festival and the favorite one.

The preparation of yummy snacks and sweets. In olden times mothers used to make awesome chakli, karanji, mixtute, shakkar pade, gulab jamun, spiced peanuts, sherbet ect. It used to be a tedious task and lot of efforts used to go into the preparation. Also each and every snack would be made with so much love and perfection. I am sure we all have helped our mothers in the kitchen with all the snack making or cleaning up the house.
Earlier these homemade delicacies were shared with the family and friends.
People visited friends and relatives with a box of these yummy snacks and in return used to get similar ones. Gosh! miss those days.
In today's busy world, people hardly have time and the expertise to prepare sweets and snacks at home. Many of us now go for buying sweets and snacks readily available in the market.
For gifting, you name it and its available in the market right from the chocolate boxes, assorted juice collection, Salted delights, assorted sweets etc.
As now people are diet conscious and many are suffering from diabetes would prefer fresh dry fruits over sugary sweets.
And I think dry fruits are a wise and safe choice for gifting.
There are many assorted dry fruit gift box options available in market. You can go to the market and choose from the range available. But be aware of the quality of the dry fruits and always go with the trusted brands. Many a times a beautiful box does not guarantee good dry fruits in it. So product and the packaging both should be checked.
Another absolutely simple and trustworthy option to buy premium and organic dry fruits in a beautiful Celebration Gift Boxes would be from www.puremart.in which is an exclusive store which sells organic, unadulterated dry fruits, saffron and cosmetics at your door steps right from the valley i.e. Jammu and Kashmir.


Apart from the gift boxes you can purchase yummy organic dry fruits like almonds, walnuts, pistachios, figs, dates, cashews, pine nuts, cranberries, raisins and award winning cosmetic range from Pure Mart all at affordable price. You can check out their website for exciting Diwali discounts.
You can place your order online and get it delivered to your loved ones anywhere in India.
So surprise your loved ones with a healthy option which is totally pure and organic!
Make this Diwali a little healthier.
Wish you all a very healthy, happy, safe and prosperous Diwali.
You may also like to read